Product details
product details
---

UNIQMAN Vitamin B+Maca【Energy Boost】
Overall Energy Supplement for Men
Description:
*B Complex (Vitamins B1,B2,B6,B16, Nicotinic Acid):
-Helps to maintain metabolism, improves our nervous system and skin
-Maintains both mental and physical performance
*Taurine:
-It is a kind of amino acid which helps to promote metabolism and mental improvement
*Black Maca
-Has a high nutritional values revitalizes the entire body
-Works to increase energy, stamina and vitality of body which has been in
continual use for thousands of years
-Comes in a variety types and colors, the deeper/darker the color, the richer
the nutrient content
-Thus, UNIQMAN is using the Black Maca as its' ingredients to offer and
provide the most nutrient for men ' s needs to regulate physiological functions of body
Main Ingredients (Per serving):
Raw Gelatinized MacaPowder(6:1) 50mg,
Taurine 50mg
Directions:
Take 1 tablet daily after meal. Do NOT take more than 2 tablets per day.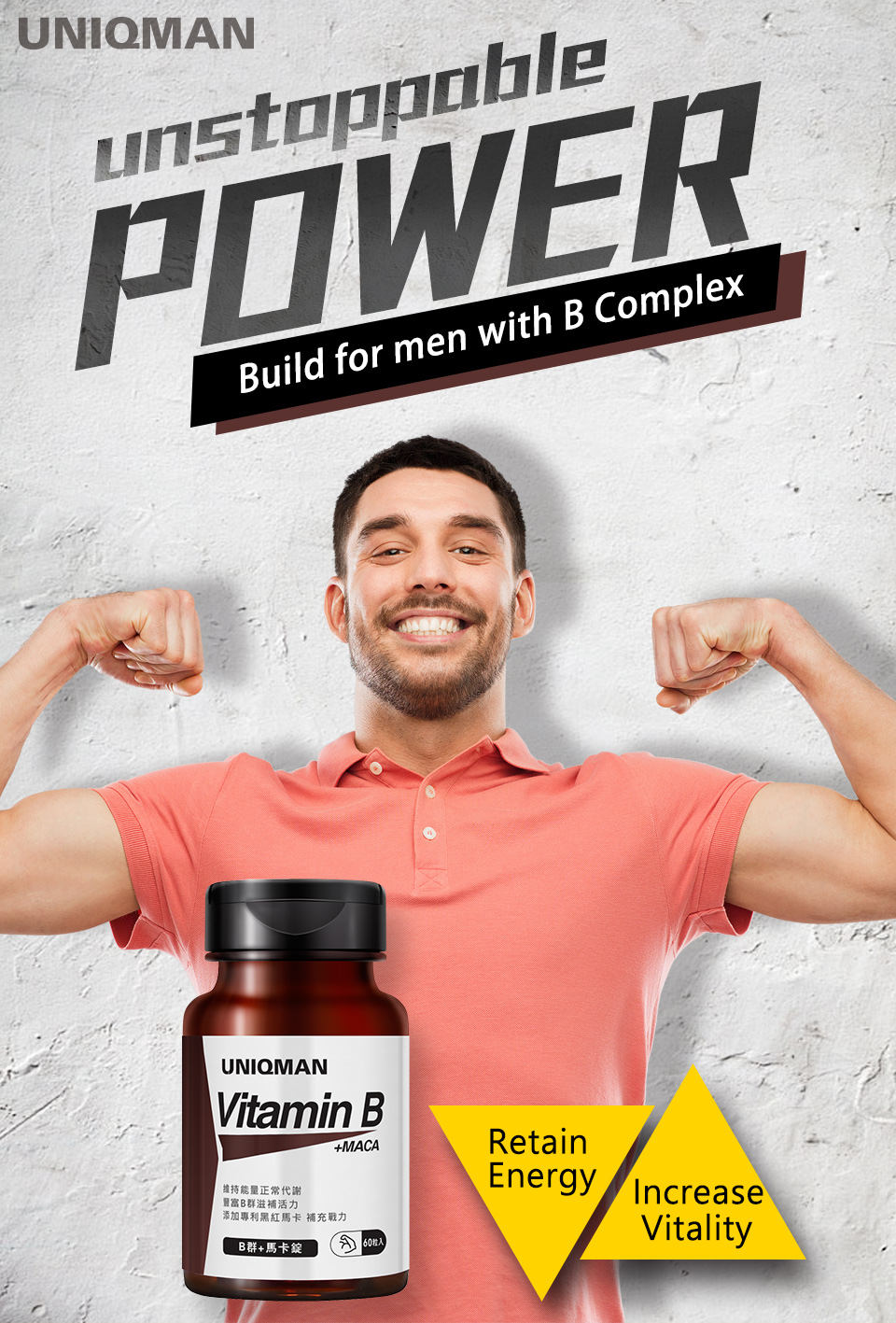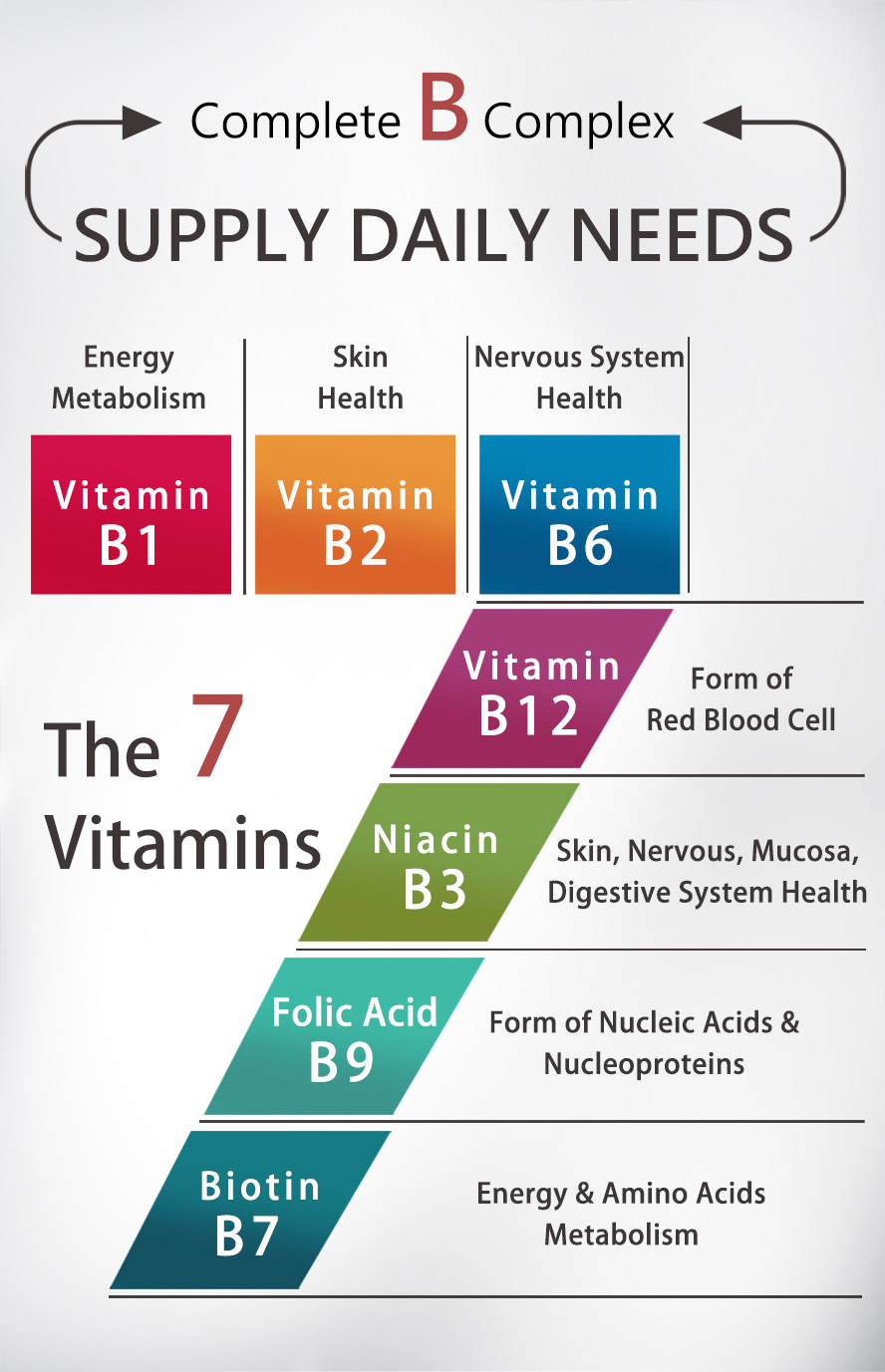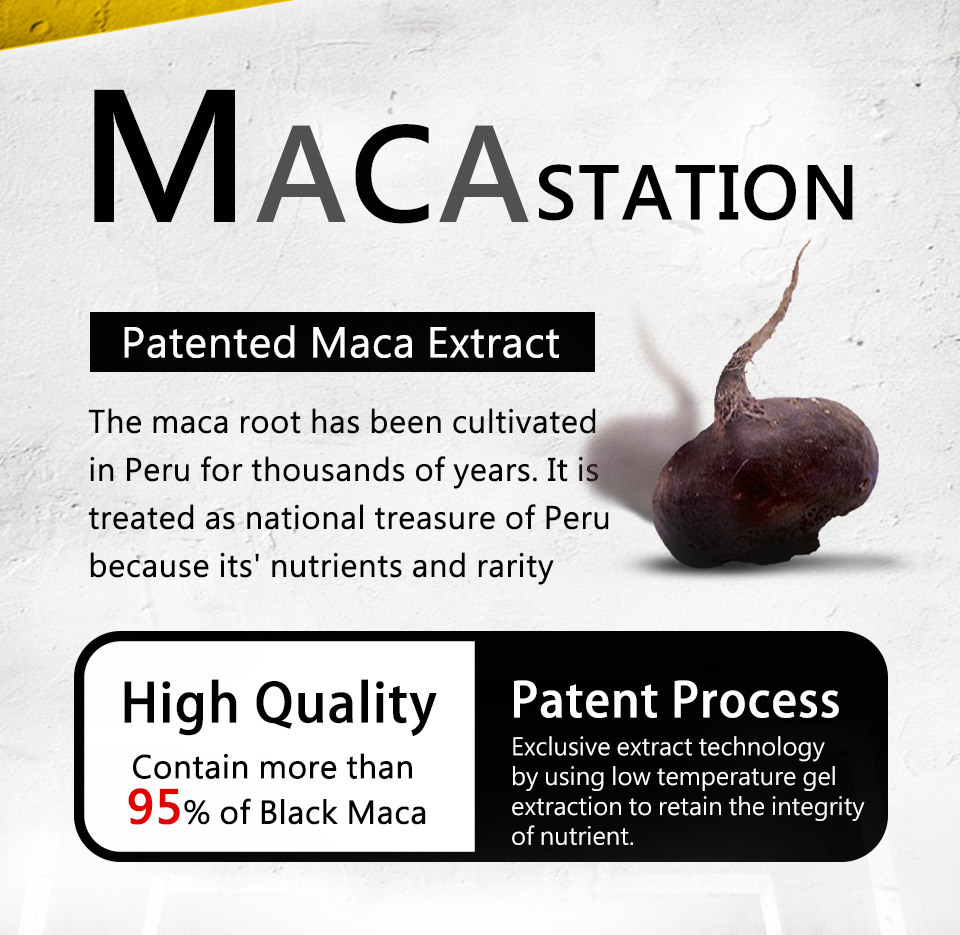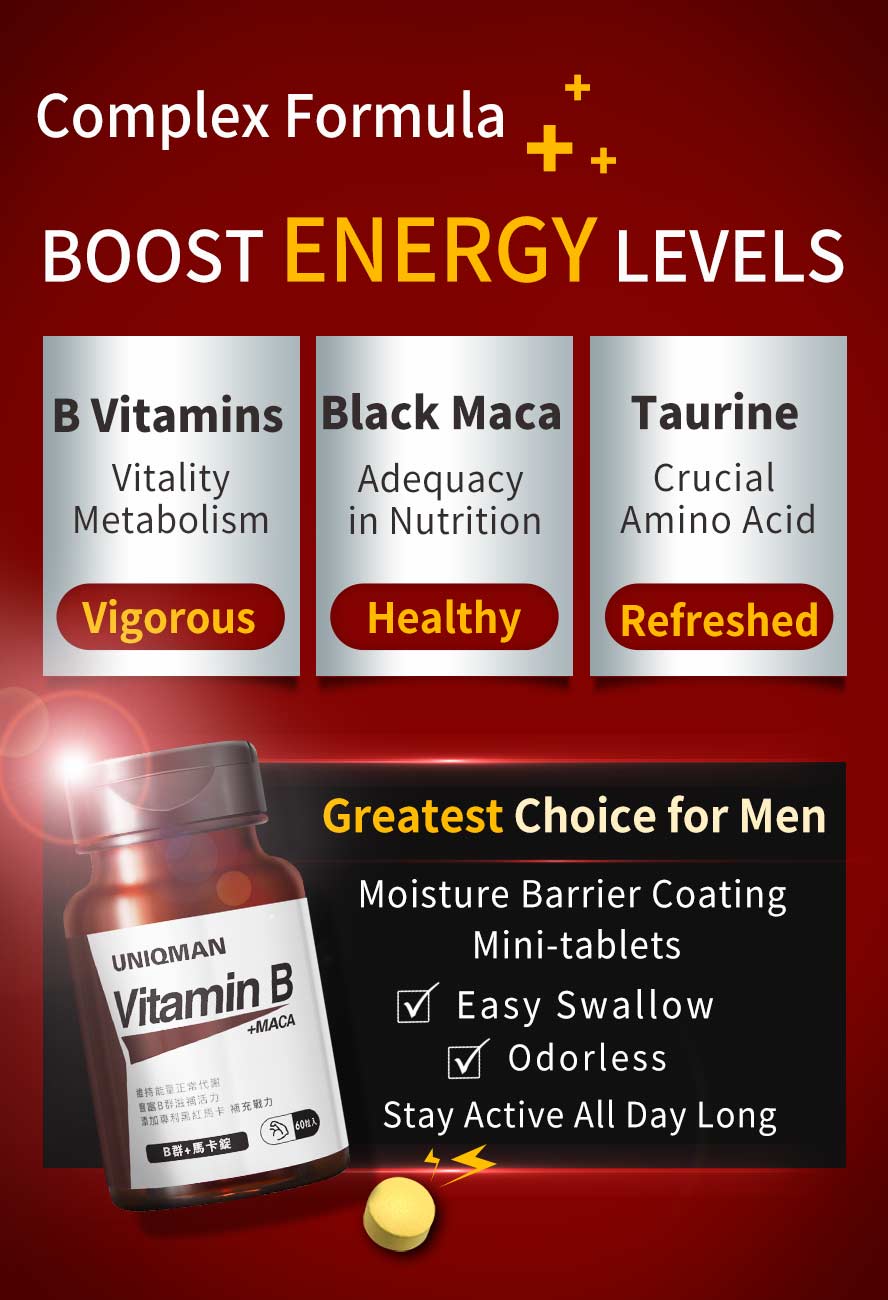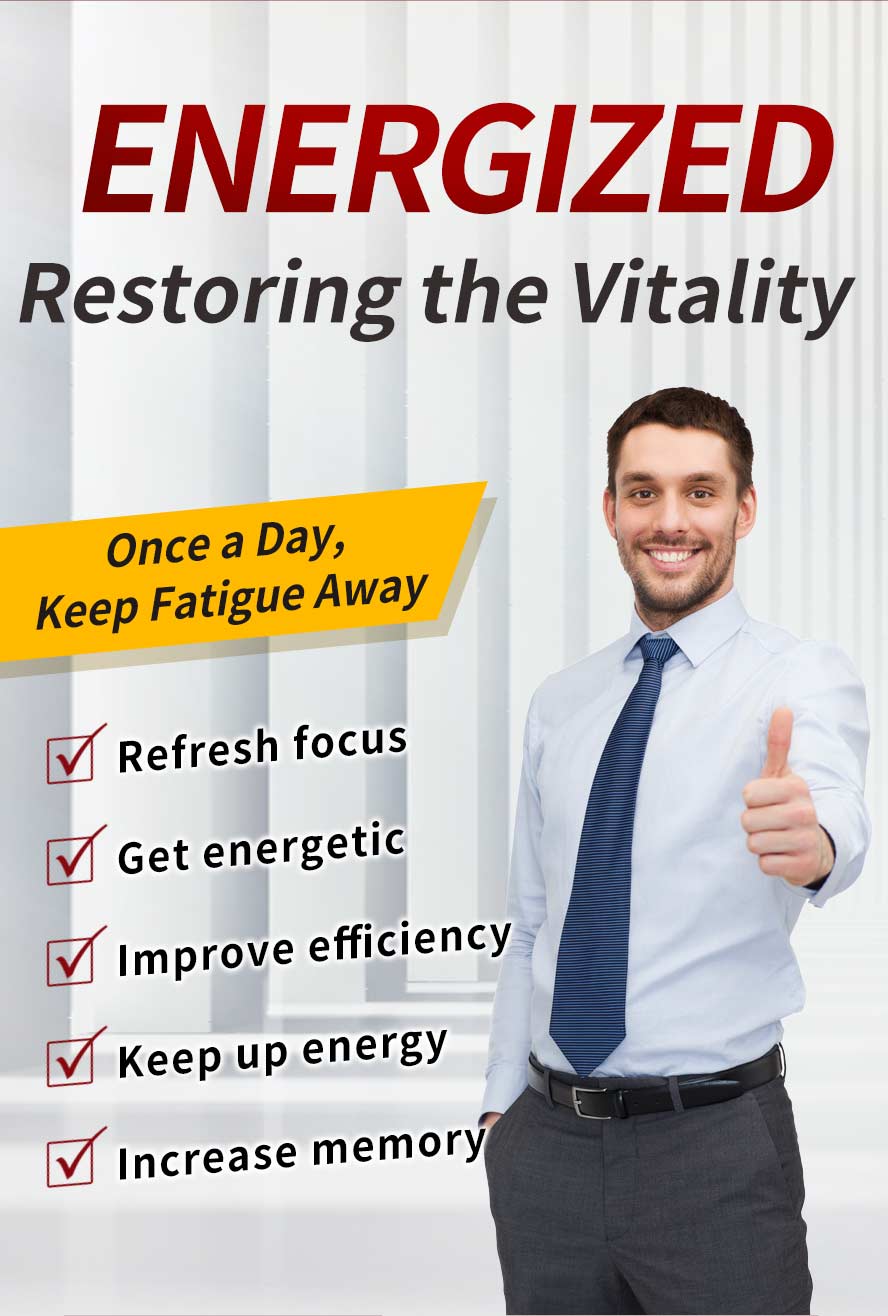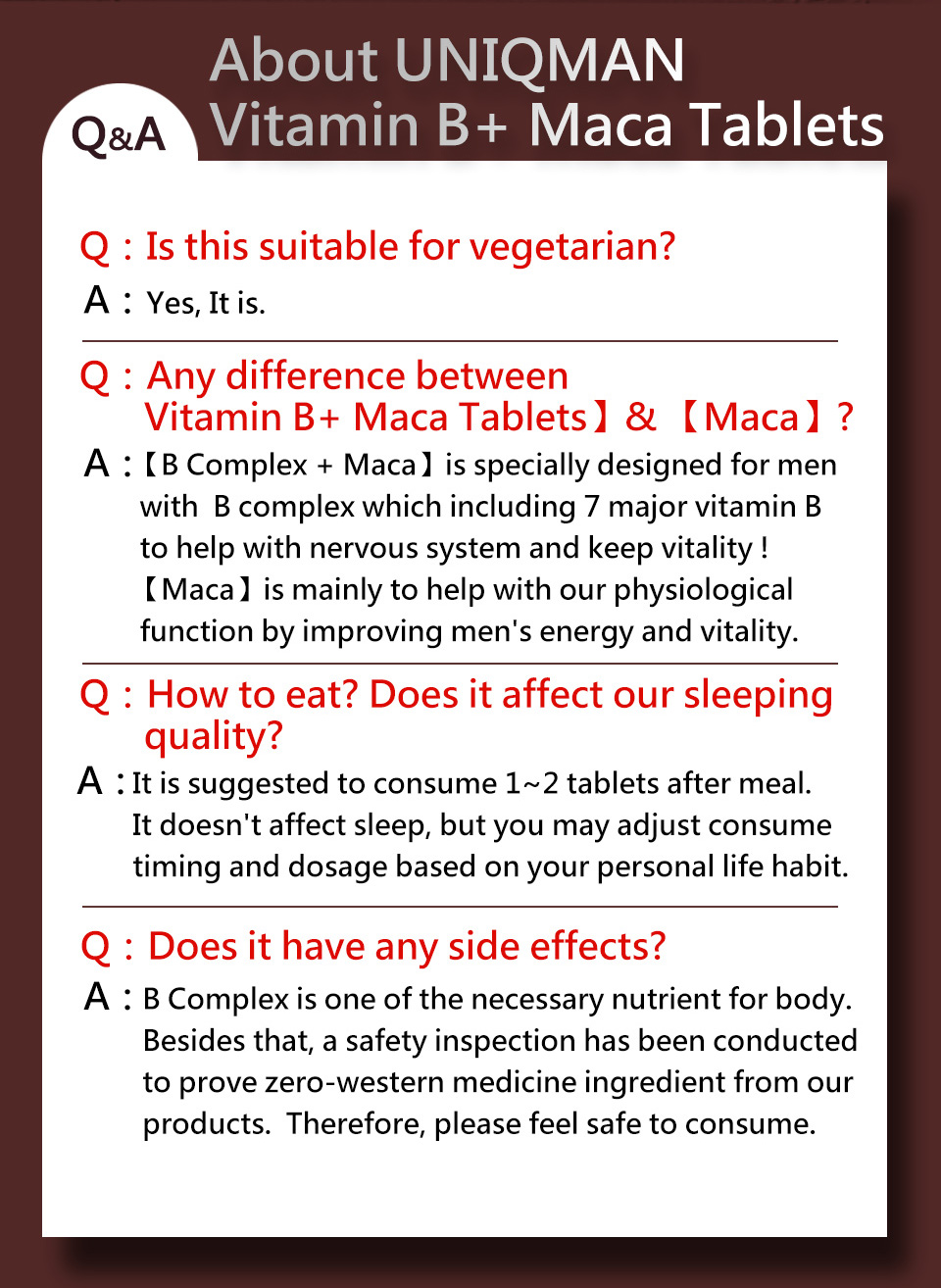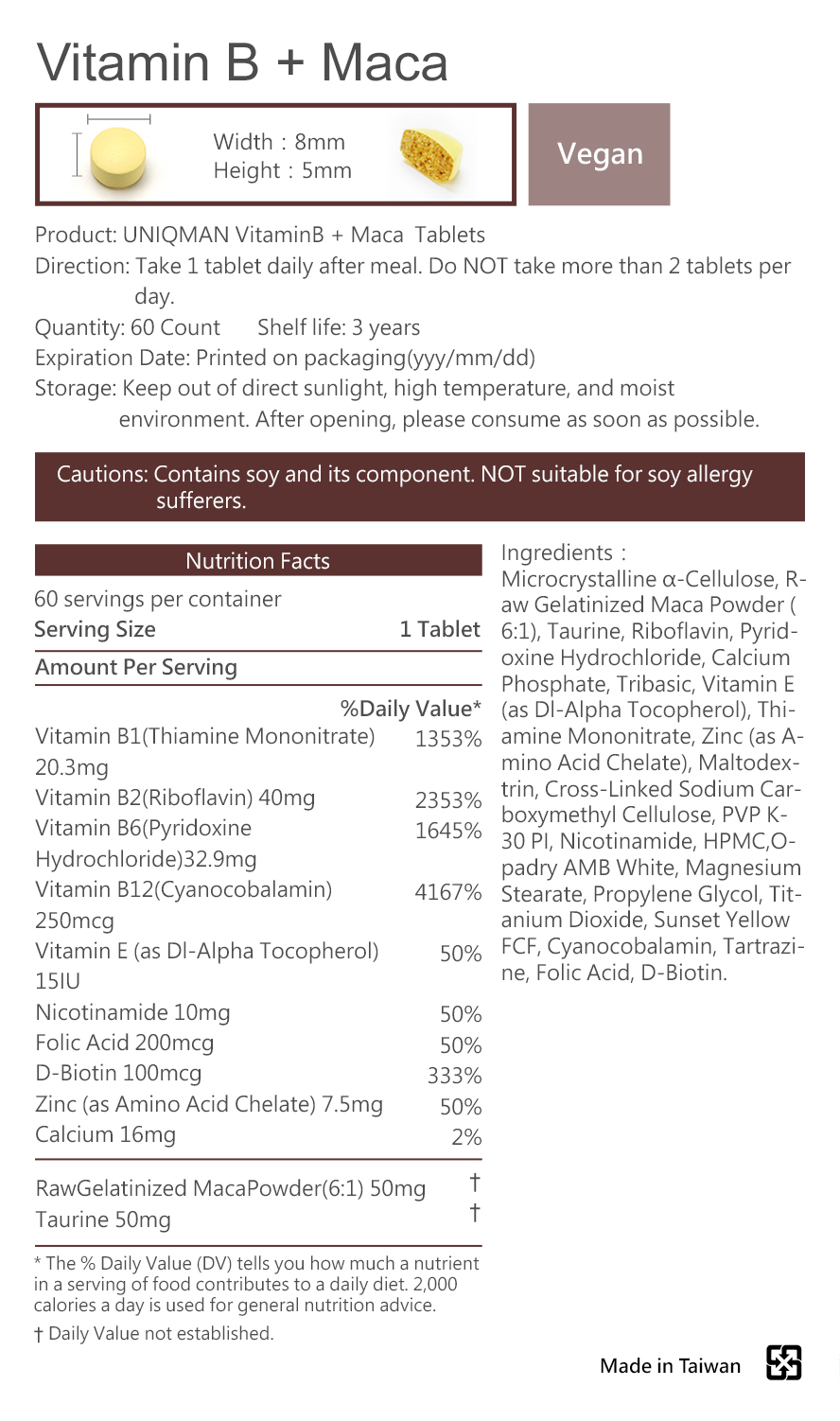 Product
UNIQMAN Vitamin B+Maca Tablets (Vegan)
Main Ingredients
(Per serving)
Vitamin B complex, MACAPRO®RawGelatinized MacaPowder(6:1), Taurine
Size
60 tablets
Directions

Take 1 tablet daily after meal. For better result, take 2 tablets daily.
Please do NOT take more than 2 tablets per day.

Retention Period
3 years
Expiry Date
Printed on packaging (Year/Month/Day)
Origin
Taiwan
Preservation Methods
Keep out of direct sunlight, high temperature and moist environment.
After opening, please consume as soon as possible.
Caution
Contains soy. NOT suitable for milk and soy allergy sufferers.
Property Insurance
South China Insurance CO., LTD.